In December, everyone's in the holiday mood. It is the time of year when you surround yourself with the people that you love to do the things you enjoy the most. Although most people are thinking about warm drinks, remember that novelty always sells — so why not put an icy spin to your holiday festivities.
Frozen drinks can make the holiday season more fun and delicious. Of all the classic tastes in the frozen drink industry, we have picked this year's top 5 frozen beverage flavors.They range from rich to light and refreshing, so there's something here for every palate.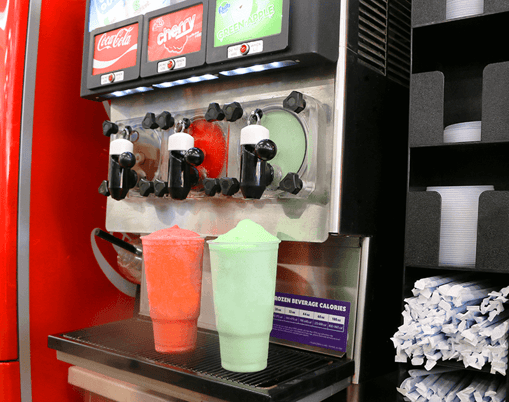 1. Red Cherry
Wild Cherry is the ultimate frozen drink flavor. It is a fruit-based and it the most popular flavor carried by the top syrup brands in the frozen drink industry.
2. Blue Raspberry
Blue Raspeberry is another traditional frozen drink flavor that is definitely on the sweeter end. Some might argue that Blue Raspberry is better than Red Cherry but they are definitely the two most popular frozen carbonated drink flavors.
3.Cola
Cola is a classic in the frozen beverage industry. It is an all-time favorite that is best known through brands like Coca-Cola Classic and Pepsi. The icy cool refreshment is also typically enjoyed as a frozen cocktail with a shot of spirit, such as Jack & Coke.
4.Lemonade
Lemonade is another fan favorite. The taste is familiar and is sometimes paired with other flavors to offer a wider variety of flavorful combinations to customers. This flavor can satisfy even the most peculiar and picky cravings.
5.Vanilla
Vanilla is a classic in the soft serve industry. It is a trendy flavor that is may also be served as an additional shot of flavor for the recently introduced nitro-coffee. Vanillia is a perfect add on to most of the flavors mentioned above.
Additional Holiday Special - Sugar Plum
This year ICEE introduced the limited time Sugar Plum ICEE flavor. The frozen drinks are found in stores until January 31st at most Target Cafés. The Sugar Plum ICEE is the perfect magical flavor to sip on this holiday season.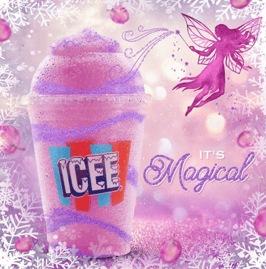 Photo Credit : @Official_ICEE
Make the most of your holiday season with our list of top 5 favorite holiday frozen drink flavors. Treat your family and friends this season with your favorite frozen drink!