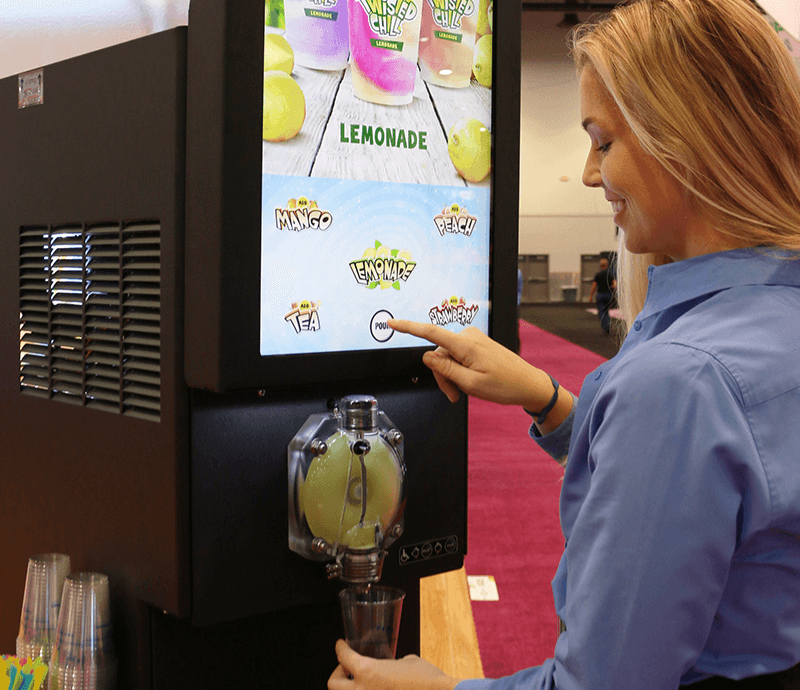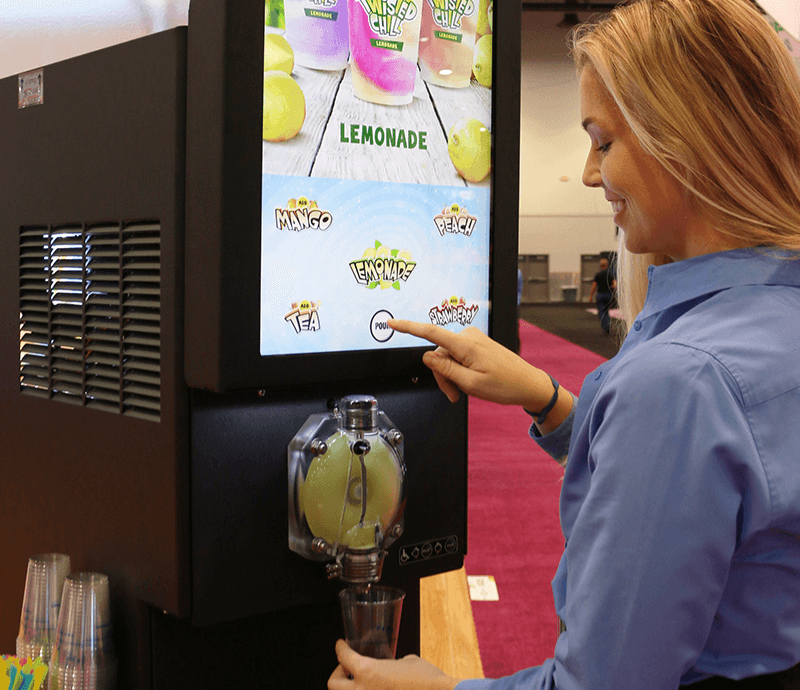 Our Multi-Flavor Combines Easy-To-Operate with Low Maintenance
Our Multi-flavor units feature a premier touchscreen that allows users to easily select the desired flavor combination. The interface design can be customized to any brand or program!
FBD Frozen's technology ensures consistent and high drink quality, with maximum uptime. Our equipment uses a Bag in Box with base flavors and flavor shots and is designed to eliminate daily cleaning of open bowl systems and product preparation.
Our machine portion-controls cocktail ingredients saving money on spirit overpour.
Best of all, the Multi-flavor equipment has a high capacity, and is the smallest footprint in the industry, making it the perfect choice to deliver many drink variations, in even the smallest of counter spaces.