Your company's image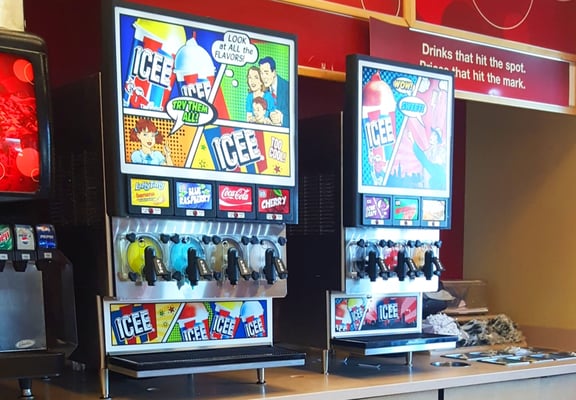 The physical appearance of your equipment communicates a lot about your business.
If your equipment looks old or broken down, what impression do customers get of the product inside and of your business overall?
How likely are customers to purchase a drink from a used, beat up machine vs a brand new, clean, shiny piece of equipment?
Repair costs
Used equipment that has been in heavy operation by another business will almost always need at least some work. Oftentimes, after you factor in repair costs and downtime (plus the added hassle), it's just as expensive to buy used equipment as it is to buy it new.
You may be able to find relatively new, gently-used equipment, but more often than not, the used options that are available need costly repairs, are nearing the end of their lifecycles, and will need to be replaced soon, anyways.
Warranty and support
When you purchase new equipment from a reputable vendor, responsive support and a strong warranty are included in your purchase. High-quality vendors will stand behind their product. This means helping you get the equipment installed and running at your location, and helping you fix any issues that may come up during the life of the equipment's operation.
If the equipment proves to be defective, a reputable vendor will simply repair or replace it, according to their warranty.
In addition, when you buy equipment new from the manufacturer, every piece of equipment should be fully inspected at the factory for flaws and defects.
When you buy equipment used, the responsibility to inspect it for flaws is on your shoulders, and you often have no way of knowing what condition the equipment is really in.
Technological advances
When you buy new equipment, one of the biggest advantages is that you are getting the "latest and greatest" when it comes to technology.
This technology typically makes the newest versions of equipment smaller, easier to use (requiring less employee training), more efficient, more durable, and more profitable than older versions.
While it might be slightly cheaper up-front to buy used equipment, if that older piece of equipment lacks these technological advancements, it could actually end up being more difficult and expensive to operate in the long-run.