With rising consumer demand for frozen beverages and profit margins of 70% - 120%, it's no mystery why more and more retailers are considering implementing a Frozen Beverage Program.
However, as a business owner, you realize the importance of doing your due diligence before making such a significant investment.
With that in mind, here are the top 5 things to consider before choosing a Frozen Beverage Partner: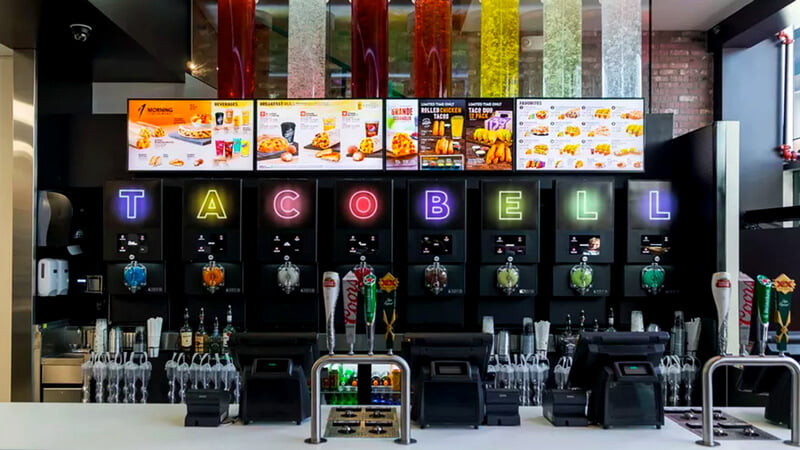 1. The Unique Needs of Your Business
When it comes to your business's needs, goals, and objectives, there are a couple of things you'll want to consider:
Foot Traffic and Capacity: Does your location get low, medium, or high amounts of foot traffic? Make sure your Frozen Beverage Partner offers equipment with the right capacity to meet the demand at your location. You don't want to over-invest in equipment with higher capacity than you need, but you also don't want to run out of product and lose sales due to equipment with capacity that's too low.
Counter Space Limitations: How much counter space can you realistically devote to your Frozen Beverage equipment? Make sure to choose a Frozen Beverage Partner that offers equipment with the smallest footprint possible, in order to maximize sales-per-square-foot.
Staff Limitations: How many staff members do you have at any given time, and how much time can they realistically devote to operating your Frozen Beverage equipment? Make sure to choose a Frozen Beverage Partner who offers equipment that's easy to operate and requires minimal maintenance in order to minimize training costs and downtime.
Changing Consumer Demand: Is your Frozen Beverage Program flexible enough to adapt to your consumer's constantly-evolving drink preferences? Are you prepared to deal with changing demand due to factors like seasonality? Can you keep up, even if competitors introduce new, innovative products that excite consumers? Make sure that your Frozen Beverage Partner can provide you the guidance and products to effectively meet all of your customer's needs and preferences.
Equipment Versatility: One of the most important factors that enable you to meet changing consumer demand is having Frozen Beverage equipment that is versatile enough to accommodate a large variety of different types of beverages, such as frozen energy drinks, coffee, tea, lemonade, alcoholic beverages, etc. Consider whether your Frozen Beverage Partner offers equipment that will enable you to swap out the types of beverages you can offer, without having to buy new equipment every time your consumer's preferences change.
Equipment Customizability: Lastly, you will need to consider equipment customizations. Do you need self-contained condensing, remote condensing, or water-cooled condensing? What color machines do you prefer? What kind of dispenser valves; SDV, DDV, domed, or pneumatic dispense? In addition, some machines have optional touchscreens and digital/video merchandising (so you can place eye-catching, video advertising directly on the front of the machine). Make sure to discuss all of these customization options with your Frozen Beverage Partner prior to purchasing equipment.
Calculate the ROI of your New Frozen Beverage Machine
2. Your Budget
Complete Cost of Ownership: When it comes to budgeting, many business owners only consider the initial acquisition cost of new equipment. Unfortunately, lower-cost options tend to have much higher "hidden costs" that quickly erode ROI and profitability.
You can achieve much higher profitability if you invest a little more up-front with a higher-quality Frozen Beverage Partner that fully stands behind their products.
When considering which Frozen Beverage Partner to choose, look beyond merely the initial acquisition cost, and consider the entire cost of ownership, including:
Initial Equipment Acquisition Costs
Training and Labor Costs
Decreased Customer Satisfaction (Due to Low Drink Quality)
Cleaning, Maintenance, and Downtime
Syrup, Cups, Straws, and Lids
Water and Utility Costs
Repair and Replacement
ROI Needs: While you're calculating the total cost of ownership, make sure to also calculate just how much ROI your Frozen Beverage Partner can actually offer you.
Consider the following questions:
What kind of frozen beverage sales numbers are you projecting at your location?
What retail price can you realistically charge for frozen beverages at your location?
What cup set size do you plan on offering at your location?
After factoring in the total cost of ownership, what are the actual profit margins your Frozen Beverage Partner can offer you?
How quickly do you need to see ROI on your investment?
You can use our ROI calculator to estimate what profit margins you can expect, and how quickly you can expect to see a return on your investment.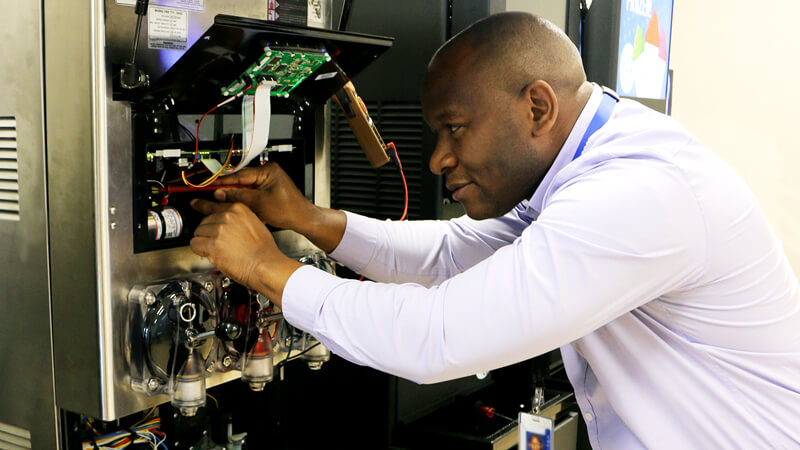 3. Equipment Reliability and Uptime
If the equipment your Frozen Beverage Partner offers is low-quality, expect frequent breakdowns and high repair costs. Not only is unreliable equipment expensive to operate and repair, but it's also incredibly frustrating for both business owners and consumers when product is unavailable for purchase.
Low-quality equipment not only breaks down frequently but even when it is working, it rarely works properly, leading to lower drink quality and decreased consumer satisfaction. Eventually, no more repairs can be done, and you have to completely replace the entire machine far sooner than you initially expected.
In addition, lower-quality equipment typically requires more maintenance, upkeep, and cleaning in order to function properly, which only increases downtime, labor costs, and lost revenue.
When choosing a Frozen Beverage Partner, make sure to inquire about the quality of the machine, specifically:
The quality of parts and construction
Expected repair costs
Expected maintenance and cleaning time
Expected equipment downtime
Expected lifespan of equipment


Read Our Case Study:
How 4 Sons Food Stores Reduced Equipment Downtime by 99%

Within 45 days, 4 Sons spent more than $9,000 on service and repair expenses for 3 of their 10 existing frozen beverage units.
FBD replaced the inefficient and problematic units with dependable FBD equipment, greatly reducing the amount of maintenance needed to keep the equipment running efficiently.

Read the Case Study Here >
4. Equipment Ease of Operation
Another important factor to consider when choosing a Frozen Beverage Partner is how easy the equipment is to operate by both staff and consumers.
Carefully designing equipment that is easy to operate takes time and expertise. This attention to detail is typically only found in higher-quality equipment options. The slightly higher price is more than made up for in labor savings and increased customer satisfaction.
Staff: When equipment is easy to operate by staff, business owners don't have to spend nearly as much time on training. In addition, maintenance, service, and repairs all become much easier and faster, which maximizes uptime and profitability.
Consumers: When your equipment is easy and enjoyable to use by consumers, expect to see much higher customer loyalty, repeat sales, and word-of-mouth.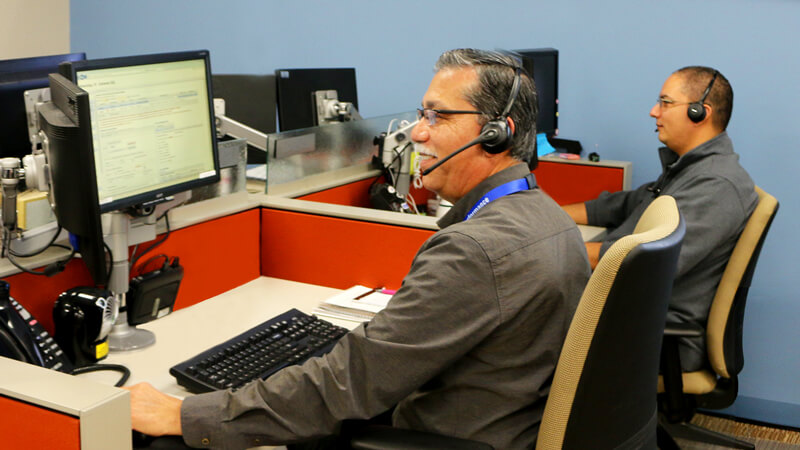 5. Service and Support
One of the most important, yet overlooked factors to consider when choosing a Frozen Beverage Partner is the support and service you can expect to receive after the sale, especially for the most expensive part; the equipment.
Choosing lower-priced Frozen Beverage Equipment might save you money initially, but those "hidden costs" add up quickly in the form of:
Long lead times
A lack of responsive support
Inadequate product training
A lack of a strong warranty
A shortage of certified technicians
Unavailability of spare parts
Make sure to select a Frozen Beverage Partner that offers short lead times, free, 24/hour technical support, a strong warranty, a wide network of service providers, and access to any spare parts you may need.
Why Choose FBD as Your Frozen Beverage Equipment Partner?
Lowest Total Cost of Ownership and Highest Profits in the Industry:


Maximum equipment reliability and uptime due to higher-quality materials and construction
Lower downtime, maintenance, and acquisition costs keep expenses at a minimum, which maximizes ROI and profits

Most Trusted:


Trusted by 80% of the world's frozen beverage brands
100K+ frozen equipment machines shipped worldwide
20+ Years of Experience

Most Reliable & Lowest Service Call Rate in the Industry


Responsive, knowledgeable, 24-hour Phone Supports
Free, on-site Training and Technical Support
Less Reactive Service Calls
5 Year Warranty on Refrigeration System
1 Year Warranty on All Parts

Most Innovative Technology


OptiPour™ technology enables a higher overrun, providing a more consistent, better-looking, and better-tasting drink
Our patented RapidFreeze™ and OptiFreeze™ technologies ensure the highest dispenser durability and product consistency

Smallest Footprint and Highest Capacity


Maximize counter space with the smallest footprint in the industry
Highest proven capacity ensures you have enough product during peak times with high foot traffic and consumer demand

Industry's Shortest Lead Times


Built-to-Order to your exact specifications with the latest technology
100% tested equipment before it leaves the factory
An order placed today can be shipped within days

Parts Availability


We have parts available for every single model and unit we've ever sold
Calculate the ROI of your New Frozen Beverage Machine
Ready to learn more about starting your own highly-profitable, Frozen Beverage Program?
FBD is trusted by 80% of the world's frozen beverage retailers. Whether you run a movie theater, a convenience store, a quick serve restaurant, a bar or an institution, we have the reliable equipment and responsive support team to help you get your profitable frozen beverage program started today!