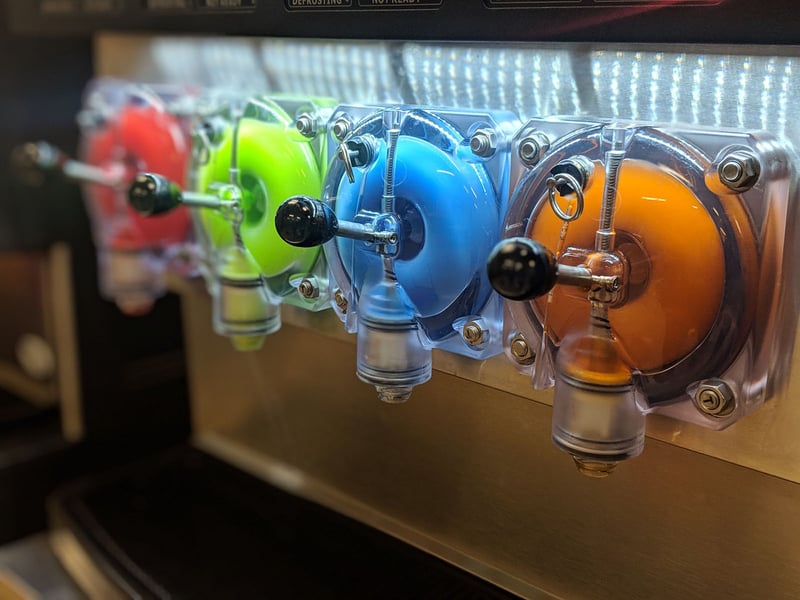 6 Benefits of Investing in a Commercial Slush Machine
From the hottest days of summer to winter shopping excursions, the opportunity for a frozen treat is something many people can't refuse. Frozen drinks are a treat loved across generations and age groups. These products remain popular year-round, from carbonated drinks and fruit juices to more adult beverages. Adding a commercial slush machine could be profitable for your business.
What is a frozen beverage machine? Fixtures found in quick-service restaurants, convenience stores, malls, movie theaters, and more, these commercial devices create and store a delightful assortment of frozen drinks. In one self-contained unit, you can transform bag-in-box syrups with water and carbon dioxide to create delicious beverages to boost your business.
Why should you consider investing in one of these units for your establishment? A quick look at six of their most significant benefits reveals why these frozen drinks could be a major asset to your brand. Here's what to know:
1. Diversify Your Menu and Expand Your Marketing Efforts
Customers love novelty. The opportunity to try new things is a powerful motivator — so when was the last time you refreshed your menu? Have you added anything new recently? Incorporating new frozen drink options into your menu is a fast and easy way to add variety. With many flavors available and approaches that range from slush to frozen carbonated or even nitro-infused drinks, you can offer something tailored to your audience.
New additions mean new opportunities to market, too. Whether you run introductory promotions or invest in a full-fledged campaign to tell people about your new options, you'll have a compelling message to share.
2. Keep Your Brand on the Cutting Edge of Trendy Products
Frozen drinks are by no means a static or stagnant sector. Innovation continues in this space, such as the advances that led to nitrogen-infused frozen drinks. A technique already used in traditional brewing, nitro-infusion drinks are trendy because of their delicate mouthfeel and smooth taste. With equipment that lets you adjust your approach and tap into the latest trends, you'll keep your customers engaged and excited to see what's next. The ease with which you can change flavors on these units means you can stay on the cutting edge of what's trendy, from fruity summer tastes to cozy autumn vibes.
3. Delight Customers and Boost Buyer Satisfaction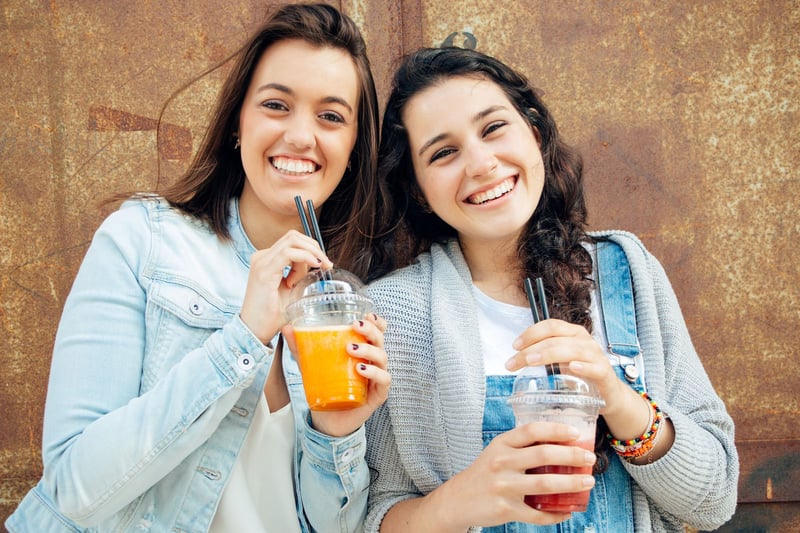 It's impossible to deny that consumers love frozen drinks. The enduring popularity of major convenience store brands is testament enough. Adding a frozen drink lineup to your offerings can entice impulse buys and satisfy cravings - such as when a family decides to splurge on a treat for everyone on a sweltering hot day. A frozen lineup can complement your existing menu options, offering customers unique ways to combine flavors and experiences for a happy outcome.
As the word gets out about your new offerings, you can even capitalize on the idea of "destination drinks," or beverages that people are more than happy to make a special trip to try. Running promotions is an excellent way to drive attention to these new offerings, for example a limited-time offer. Suggesting a frozen beverage to pair perfectly with an existing menu item is also an effective method for upselling.
4. Enjoy a Machine That Gives you Options
Investing in a frozen drink machine gives you options- different drink profiles and a variety of flavors. Once you've selected the drink type you want to offer and the corresponding dispenser you can choose from a virtually limitless selection of flavors—or change up your flavor offerings based on public demand or new fads. You can select a machine and offer customers many kinds of flavors in products such as:
Carbonated frozen drinks.
Frozen uncarbonated beverages.
Multi-flavor options.
Nitrogen-infused beverages for superior taste and texture.
Depending on which flavors your customers respond to most favorably, you can alter your approach to customize your product lineup to delight guests with their favorites. The arrival of new flavors can be a valuable opportunity to market a limited-time offer to drive more traffic through your doors and towards your drink counters.
5. They're Easy to Use, Simple to Clean, and Low Maintenance
Once your frozen drink dispenser is up and running, you won't need to add extra staff to watch over or operate it. Staff will only need to do some basic cleaning and replace the product and CO2 when it runs out. No disassembly of the machine is needed, just wipe down the unit and empty and clean the drip tray. In most cases, you can set up your machine as a self-service option.
Not only are they easy to clean, but because of the closed seal and the BIB technology, you only need to perform a preventative maintenance service about once per year. When that time comes, a third-party professional will replace the seal, sanitize the entire machine, and have it ready to resume service promptly.
6. Enjoy a Robust ROI From a Frozen Beverage Dispenser
Most frozen drinks include a substantial percentage of carbon dioxide and water, with perhaps only as much as 10% of the final drink comprising flavoring syrup. These factors, combined with the low labor costs associated with making frozen drinks, contribute to impressive margins on frozen beverages of up to 60% or more. In other words, your machines will quickly pay for themselves and continue paying dividends for many years.
Few other options can yield that kind of consistent long-term value. Combined with other benefits — such as changing tacks to target different flavor profiles or consumer tastes — you can enjoy a positive cash flow from this investment for years to come.
Discover an Easy Way to Generate More Revenue
With the opportunity to realize up to 70% gross profits on products sold, frozen drink equipment represents an excellent investment even before considering its other benefits. From expanding the diversity of your menu to tapping into trendy consumer demands, the suitable machine can be a powerful tool in your hands.
With FBD, you can buy the ideal equipment for your location and tap into a valuable resource for planning, running, and maintaining your commercial slush machine. Find out more about how we can help you today.