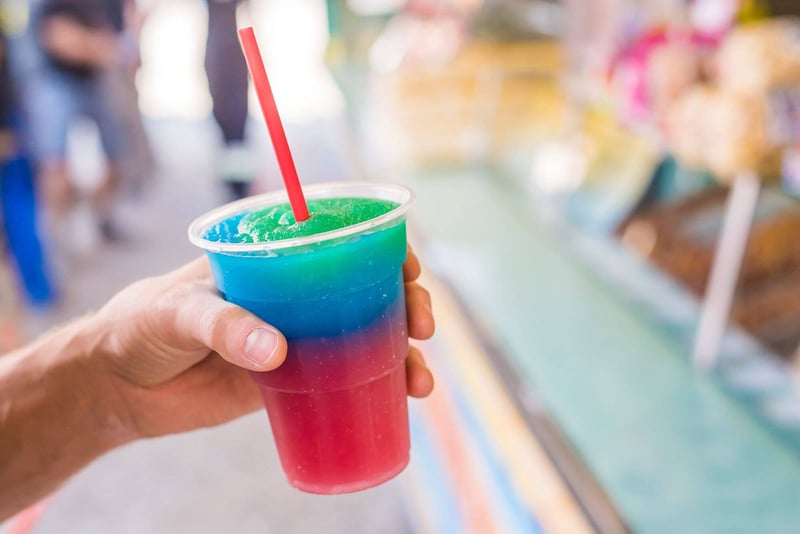 The Ultimate Guide to Choosing the Perfect Frozen Drink Machine
Novelty is the name of the game for today's consumers. With an incredible and almost dizzying array of options, customers aren't lacking in choice. What they might think they lack, however, is access to truly unique and enjoyable experiences as patrons of these businesses. That's a major concern, especially in the food and beverage industry - and it's why many businesses have begun to embrace the frozen drink machine.
Sometimes colloquially called a "slushie machine," these machines use special technology to create small ice crystals from water, which combine with a flavored base to produce a completed beverage. They store large volumes of finished product at a time for quick and easy dispensing, and they can provide consumers with unique flavors, new combinations, and even products they've never had before, such as frozen cocktails.
Adding frozen drinks to your menu can prove very beneficial, but choosing a machine is the first step to seizing that opportunity for new revenue. What's the right unit for your location? How can you make a choice that will align with your goals and provide a positive ROI? In this guide, we'll take a quick look at the major elements that should factor into your thinking as you plan to purchase a machine.
The Factors You Should Consider in Selecting a Frozen Beverage Machine
Not every frozen drinks dispenser is the same. It's essential to understand the areas in which you'll need to make decisions and considerations before you buy. There are five major categories to think about.
Machine Size and Drink Capacity
How big of a machine do you need? It's a basic question, but it's also fundamental. You'll need to consider both the physical size of the unit and its capacity for drinks. To some extent, these two are linked — but as you'll see when you explore FBD units, even a small footprint can pack in a large amount of product.
Consider where you would place the unit in your business. Will employees make and serve drinks, or will you set it up for customer self-service? Blocking out a space in your store to visualize the location of a unit will help.
Capacity is a function of several elements and requires careful consideration during purchasing. Environmental factors and the design of the machine you select impact your capacity for drink production. Environmental factors include the ambient temperature around the machine alongside the temperature of the water and drink products flowing into the machine. Inside the machine itself, the size of the barrel, the design, and the cooling method can all influence how much product you can have ready to dispense.
Thinking of capacity in terms of how much you will sell - or how much you will need to sell - is also important. How quickly can you replenish drinks after a high-volume rush? The attribute of a drinks machine called its "burst capacity," helps you understand how efficiently you could respond to the sudden arrival of a large group or a daily surge in demand around specific times of day or other events. With some units capable of more than 5 000 ounces per hour, you'll need to pick an option that aligns with your anticipated demand.
Versatility and Variety
Frozen drink machines can be extremely versatile depending on the type of unit you purchase. This versatility extends to the type of beverage you can serve and the number of flavors you can offer. To make the most of your investment, we suggest exploring machines that will let you serve as many different types of frozen beverages as possible. Doing so lets you experiment with what works and tailor your offerings to match consumer demands or current trends.
You could choose machines that let you make:
Frozen carbonated beverages use a mixture of water, CO2, and flavored syrup to produce a crisp, airy texture with fizzy flavors thanks to the slush of ice crystals suspended in the drink.
Frozen uncarbonated beverages mainly use water and syrup for a thicker, coarser drink texture perfect for flavorings such as fruit juices, lemonade, coffee, and more.
Multi-flavor beverages, so consumers can pick a specific flavor to start with before adding up to as many as 8 more flavors for the custom taste sensation they want. With the potential for 32 different combinations in one machine, pleasing a bigger audience is easy.
Nitro infused beverages for creamy, smooth textures, unlike other frozen drinks. Nitro infusion boosts flavor profiles and creates a satisfyingly velvety mouthfeel with enhanced sweetness and muted bitterness.
Margaritas, daiquiris, and other classic frozen cocktails - all without the need to manually prepare and mix drinks repeatedly.
Durability and Maintenance Concerns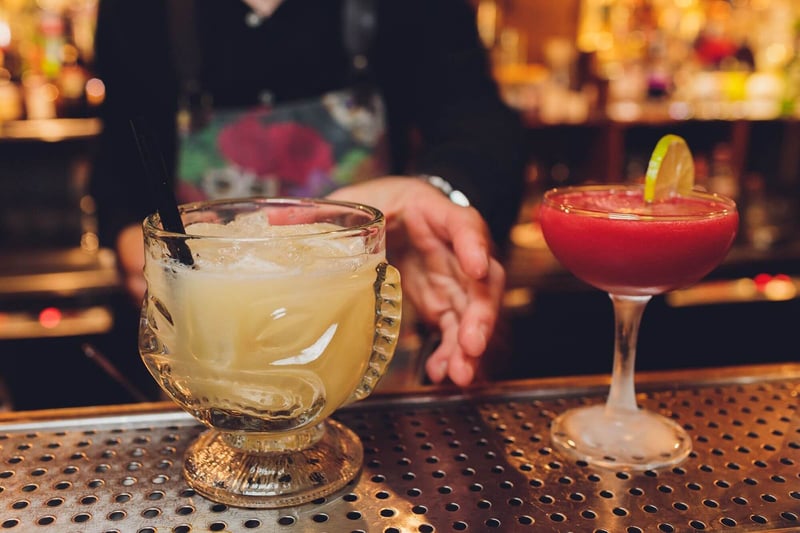 Frozen drink machines can see extensive use each day, and it is essential to keep them up and operating to make your beverage program profitable. Maximizing uptime and investing in highly reliable equipment is key—it's the foundation of your success. Because of that, it's critical to find units designed to last and built with durable components that can withstand heavy-duty use over time.
Routine maintenance and good care for your machine matter, but high quality and attention to detail in the initial manufacturing process is the best predictor of reliability. FBD machines were designed with longevity and reliability in mind, so they can operate for up to a year without mandatory maintenance. We go further, too, by verifying functionality before we ever ship a unit. All FBD machines undergo extensive factory testing to confirm that they are effective and efficient at freezing product—so you can get started immediately and keep on going.
Hidden Costs
As mentioned, you will have more to consider than just your initial procurement costs. Many machines in today's market claim they are easy to use, but in real-world environments, that proves inaccurate. Some machines may require manual mixing from staff, leading to more training time and the potential for less satisfied customers due to inconsistent product quality from batch to batch. These units might also require weekly or even daily cleaning, often requiring disassembling. Keeping staff trained and ready to deal with these issues is in product preparation and machine maintenance is challenging.
Don't be the business whose drink machine is always down because no one understands the cleaning process, or because key parts were lost during maintenance. With FBD machines, the sealed interior environment means you only need to work with a technician to replace the rear seal and clean the machine once a year.
Pricing and Warranty Terms
Balancing your investment in a new machine with the need to develop a healthy ROI is important. When considering pricing, remember that your ownership will comprise costs beyond the initial acquisition. Maintenance, repairs, syrups, water, and CO2 costs will all need to factor in. Look closely at warranty terms and support solutions before buying for the best outcome. Find a unit offering a long-term warranty backed by friendly, experienced support.
Which Commercial Frozen Drink Machine is Best for Your Business?
The right choice can lead to improved customer satisfaction, growing profit margins, and even a reputation for your business as a "destination" for special frozen drinks. So how do you unify all these factors into a decision about which unit to purchase? Although there are many options, the team at FBD is here to help.
With decades of experience behind us and a product lineup characterized by its quality, reliability, and ease of operation, we can help you find the frozen drink machine that aligns with your space and goals. Speak with our team today to dive deeper into each model we offer.