Over 1,200 exhibitors presented the latest innovations in convenience retail at NACS 2019. Here are our key takeaways from the convention.
Last month, we participated in the 2019 NACS Show for four days of learning, networking, and new product launches. This year's event took place on October 1-4 at the Georgia World Congress Center in Atlanta and attracted 23,539 attendees from 69 countries.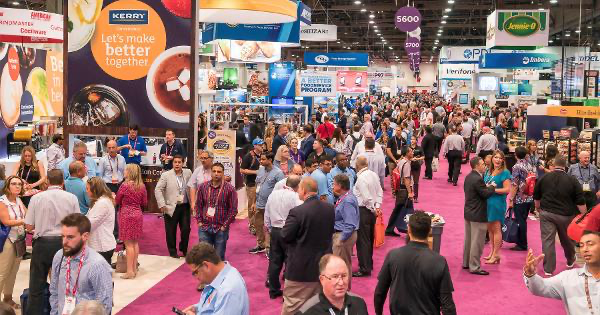 Photo by CSP Daily News
"The NACS Show is the premier event where industry leaders and entrepreneurs collaborate, network, see new products and innovative technologies and become better educated in cutting-edge issues that affect our businesses," said 2019-20 NACS Chair Julie Jackowski. "This year's event proved to be an excellent forum for attendees to explore new products and services that will enhance the convenience retail business, enrich the experiences of our guests and companies and lead us into a successful year as an industry."
More than 1,200 exhibitors across 400,000 sq. ft. presented the latest innovations for the convenience and fuel retailing industry, including beverages and food service offerings.
Here are our key takeaways from the convention regarding the current state of the convenience retail industry, as well as upcoming trends we identified:


1. The transition from fuel-centric to food-centric
As fuel margins and tobacco sales have fallen rapidly, retailers have increasingly turned to food and beverage options to make up the difference.
Food service now accounts for nearly 23% of in-store sales at convenience stores, up 3% in the past five years. In addition, 56% of consumers said they purchase meals at least monthly at gas stations or convenience stores, according to GasBuddy research.
More than half of consumers surveyed by GasBuddy also said they buy a beverage at a gas station at least once a week, and 20% do so daily.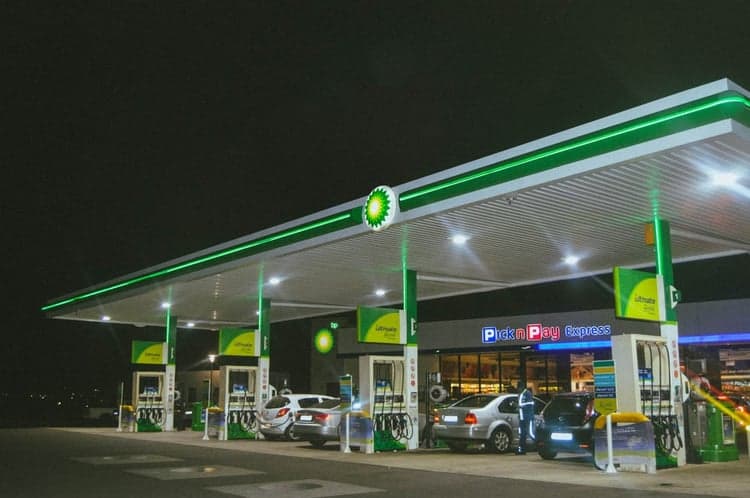 Photo by Jay Skyler
Frank Beard, convenience store trends analyst at GasBuddy, said, "Top convenience store chains are basically quick-service restaurants serving made-to-order meals."
"All of these top retailers are not drawing people in with fuel and then trying to sell them on higher-margin products inside the store," according to Mr. Beard. "They are drawing them in with food, and they just happen to buy gas while they are there. It's a complete identity shift from where the industry used to be."
However, it's not just typical fast food that customers are looking for. Consumers are increasingly looking for fresh and specialty options from trustworthy brands that use simple, sustainable, healthy ingredients. This is especially true of younger consumers.
Trending food and drink products include:
Fresh, refrigerated snacks
Organic and GMO-free options
Keto-friendly options
Nitrogen-infused coffee
CBD products
Kombucha
Alkaline, sparkling, and seltzer water
Specialty alcoholic beverages, such as hard seltzer and frozen cocktails


2. Differentiation continues to be a top priority
Consumers have more choices than ever in where they shop. Fuel margins and tobacco sales have both declined rapidly. New, exciting products and technologies are introduced every year. The retail landscape is constantly changing and savvy competitors are always looking for new ways to capture a bigger share of the market.
In order to thrive in such a competitive environment, it's important for convenience stores to look for ways to set themselves apart. It starts with having an in-depth knowledge of your customers, and taking a strong position on what kind of brand you are going to be. If you are just another cookie-cutter convenience store, you will struggle to get the attention of consumers, let alone generate loyalty and repeat purchases.
Ask yourself:
Are you going to cater to families who value low prices and convenience from a brand they feel is warm and trust-worthy?
Are you going to cater to health-minded individuals who are less price-conscious, and are looking for fresh food and beverages, health products, shakes, vitamins, etc.?
Are you going to brand yourself as a premium chain that caters to a more sophisticated customer base that desires gourmet options, such as high-end cheeses, wines, cigars, and imported products?
Regardless of what concept you ultimately decide on, you must find a way to become the best in the market at providing a unique experience to a specific kind of customer.
There are many ways to provide that unique, memorable experience beyond just offering new products, such as health food, nitro coffee, and frozen drinks. It's important to also put time and attention into the placement and display of products in your store.
One of our favorite examples of this are cooler doors that display eye-catching videos and messages. In addition, our touchscreen, Multi-Flavor frozen beverage dispensers provide on-unit video players that can be used to market your frozen drink program or cross-promote other items in your store.

Attention to detail and a little bit of creativity can help set you apart and create a long-lasting impression in the minds of your customers that will keep them coming back time and time again.
Calculate the ROI of your New Frozen Beverage Machine
3. Self-service increases in popularity
According to CS News, 73% of shoppers surveyed indicated they would rather use self-service technology like the self-checkout than engage with store associates — a 10.6% increase from the previous year.
Innovative, self-service options provide customers with exactly the kinds of memorable experiences that can help set you apart from your competitors.
With Coca-Cola's Freestyle machines, for example, customers can use a mobile app and bluetooth to request a drink and create custom mixes of flavors from their smartphones. This not only provides a fun, unique, and memorable experience, it allows the company to communicate with its customers across a wider range of touch-points. Because consumer's shopping journeys can start anywhere, it's more important than ever to be able to reach them in the places they prefer, namely their mobile devices.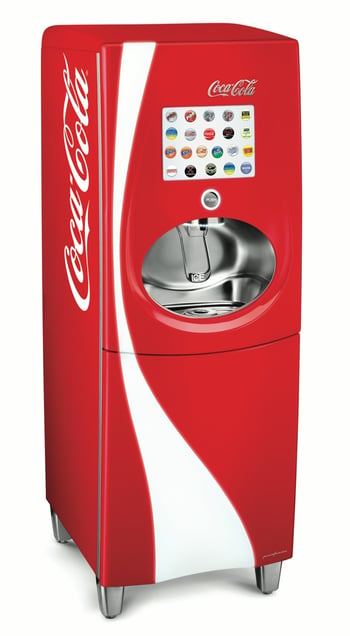 Source: Coca-ColaCompany.com
At NACS 2019, we got the chance to showcase our new multi-flavor frozen beverage dispensers with the launch of the 373, 771 MF and 372 MF.
Our Multi-Flavor dispensers feature a premier touchscreen that allows users to easily select their desired flavor combination. With up to 32 different drink combinations, you can satisfy even the widest range of tastes and preferences. At the touch of a finger, customers can instantly mix the frozen beverage and flavor of their choice, such as:
Frozen lemonade mixed with strawberry, mango, blueberry, or peach
Frozen coffees with a shot of mocha, caramel, hazelnut, or french vanilla
A frozen cocktail with a shot of their favorite flavor and spirit, such as Margaritas, Vodka Lemonade, Sangrias, or Jack & Coke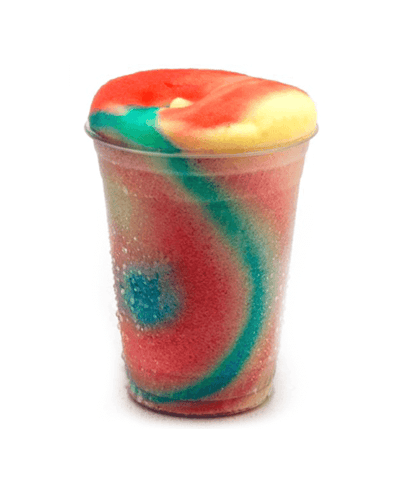 Self-service options not only help you provide memorable customer experiences, they also offer cost-cutting benefits, as well. Self-service options provide "a stable method for increasing sales while maintaining staff and stabilizing labor hours — addressing one of the largest costs a retailer faces", according to CS News.


Struggling to navigate the rapidly-changing convenience landscape? You're not alone.
It's clear that the convenience market is in the middle of many large transitions, and it can be extremely difficult for retailers to figure out what the implications are and how to plan for the future.
If you're considering adding a highly-profitable frozen beverage program to your business, we'd like to work hand-in-hand with you to create a program that addresses your specific capacity and footprint needs, and shifting consumer demands.
Whether dealing with seasonality, new technology, or changing market trends, FBD's team of experts will help you adapt your frozen beverage program to maximize your margins. With over 532 unique equipment configurations, we can completely transform the interface of our machines, whether crew-served or self-serve, to meet your business's unique needs.
FBD Frozen is trusted by 80% of the world's frozen beverage retailers. We have the reliable equipment and responsive support team to help get your convenience store's profitable frozen beverage program started today.
Schedule a call to have one of our experts help you:
Recommend the ideal products for your specific type of location
Identify the right equipment and customization
Estimate your ROI
Provide an operations implementation plan including labor, maintenance savings estimates.