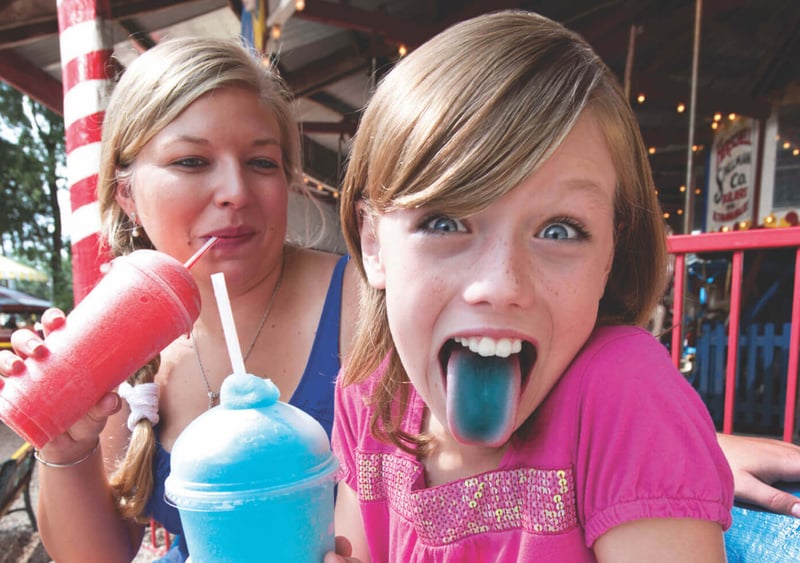 For convenience store owners, razor-thin margins mean that generating a high volume of sales is essential for survival. In a highly competitive industry, it also means that a large part of the battle is just getting customers into the door.
As a result, retailers must look for creative, effective ways to drive more sales on a consistent basis. Crucially, those approaches must also be cost-effective, as tight margins leave little room for profitability.
The summer months in particular offer retailers unique opportunities to attract more customers, increase foot traffic, and ultimately sell more products – all leading to a growth in profits.
In this article, we will explore these different approaches, which you can use to increase your convenience store's summer month sales.
Strategies to Grow Your Summer Sales
Nationwide, convenience stores thrive during summer months, particularly with cold beverage sales.
For example, beer sales in convenience stores, which already make up 59% of all sales in the country, rise 9% during the heat of the summer. Similarly, both fountain drinks and frozen beverages see spikes in sales during the year's middle months; annually, fountain drinks drive $8.8 billion in sales, while frozen drinks gross another $1.2 billion.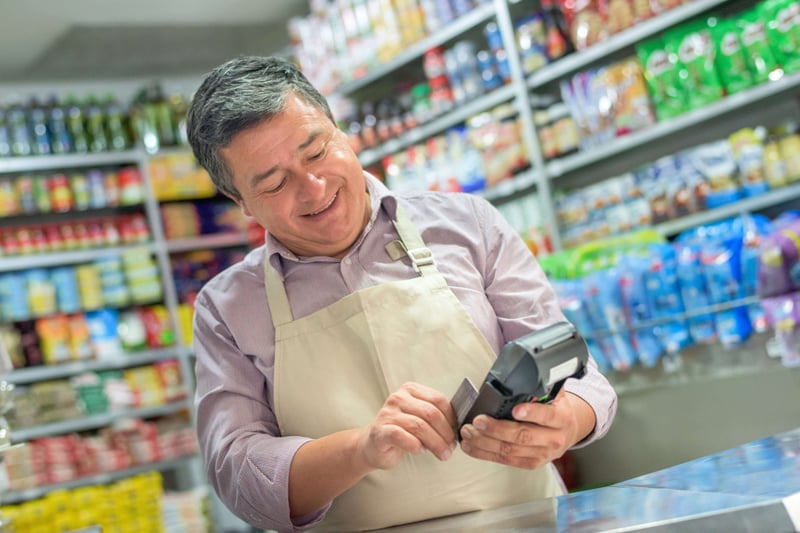 Successful c-stores are able to both leverage popular items and new strategies to drive sales during the summer months. In this section, we will explore 5 different approaches that can lead to greater traffic, revenue, and profits.
Summer Signage
In a highly competitive, cutthroat industry like convenience stores, just getting people in the door is a challenge.
Signage in general is a simple and effective way to draw attention to your store.
From a distance, fuel signs are essential to catching the attention of potential customers. Displaying gasoline and diesel prices prominently, especially if they're below competition, can be used to draw customers looking for fuel. At the entrance of the property, flags can even be used to draw more attention to passerbys.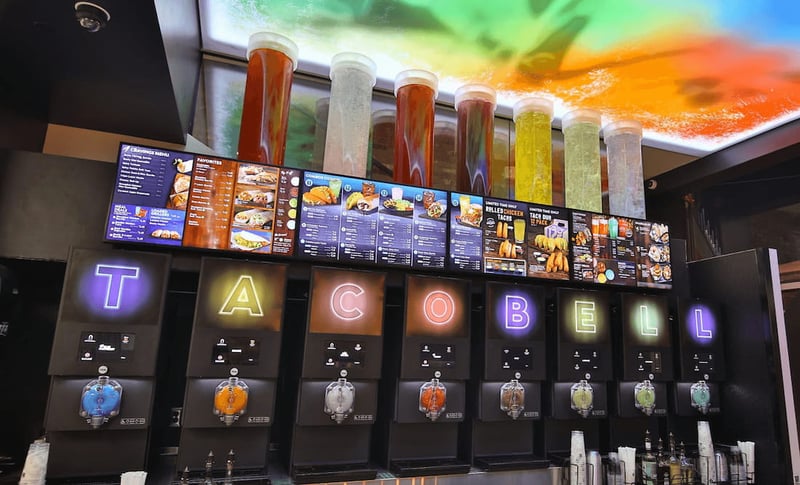 With clear advertising throughout your property, you can draw more prospective customers into the store, increasing foot traffic and potential sales. Some common spots to display ads are:
At the pump
On the store windows
Near the entrances
Along the street
Within the store itself
During summer months, convenience stores can use seasonal themed advertising to catch consumers' eyes and draw them in – such as color themes, brand tie-ins, and more.
Building upon this same theory, FBD's frozen carbonated beverage machines offer their own customizable advertising and marketing options. Bright and distinctive, partners can use these ads to promote limited time promotions, push new products, announce discounts, and more.
Seasonal Promotions, Discounts
Signage can catch the eye, but good promotions and deals can draw just as much attention. In this section we'll look at five different seasonal promotions or discounts you can implement to drive more traffic during summer months.
Price Promotions
Price promotions and convenience stores are a natural match. A great way to drive sales, this tactic pushes customers to buy more through offering a discount for larger purchases.
For example, a promotion where you can buy two hot dogs (sold at $3.00 per item) for $5.00 While the customer is offered a discount of a dollar, they are still spending $2.00 more than they would have for a single item.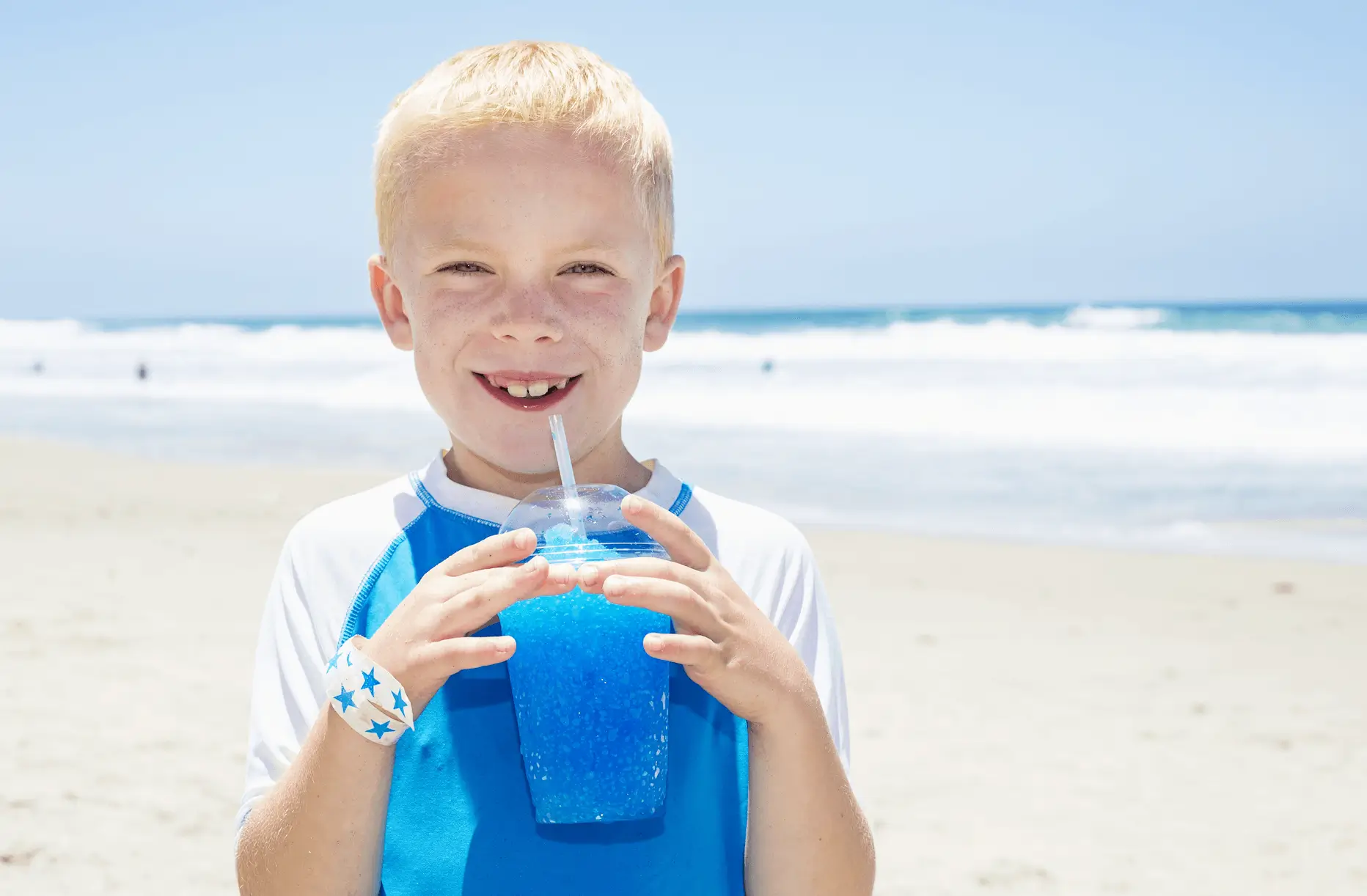 The brilliance of price promotions is that they can even cause customers to buy more – who doesn't need a drink with two hot dogs, after all?
In summer months, convenience stores should tie their price promotions to popular products for the time. Frozen drinks, sodas, beer, and more are great places to start.
Combined with quality signage, price promotions can be used to attract more people into the store and raise sales.
Limited-Time Promotions
Along with price promotions, limited-time offerings are a simple way to drive more foot traffic and potential sales.
By tying your goods to exciting, exclusive offerings, you can cause customers to engage in more impulsive purchases. This is especially effective when promotions are associated with popular trends, like new movies, major holidays, and relevant pop culture moments.
As an example, limited-edition cups for your frozen drinks, which are themed to the current summer blockbuster.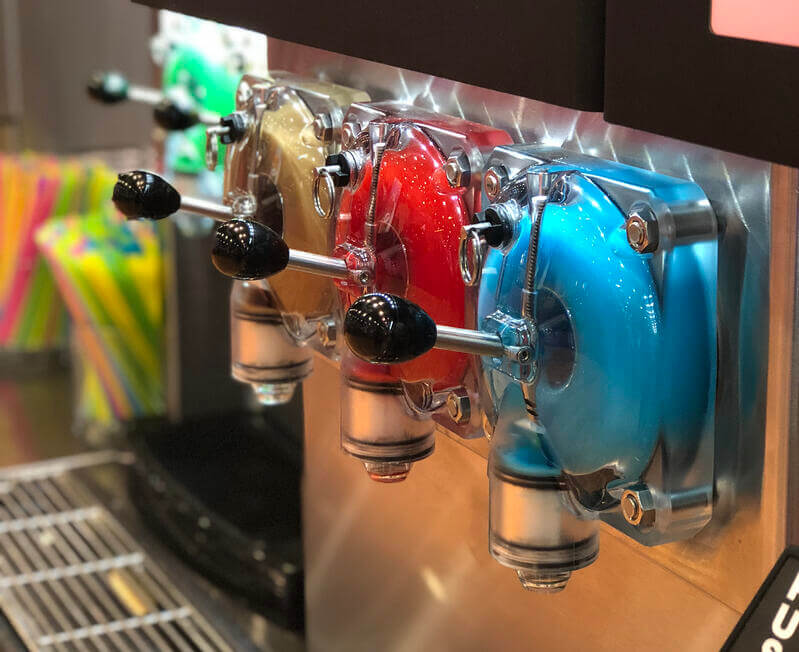 Limited-time promotions can also be for products themselves. With frozen carbonated drinks, for example, you can offer exclusive flavors only available in the summer. FBD even offers multi-flavor machines that can create up to 32 different drink combinations at a time.
Product Pairings
Similar to price promotions, product pairings are a way to increase the value of a transaction by incentivizing patrons to buy more items.
In this case, product pairings offer discounts to customers that buy two items often bought together, like soda and chips. This tactic is especially effective when pairing a popular product with an underselling item.
For summer months, convenience stores should pair their seasonal best sellers with comparable items in an effort to drive more sales. For example, a frozen lemonade with a hot dog or a frozen mocha with a donut.
Free Samples
When it comes to summer free sample promotions, few companies are as effective as 7-Eleven.
On July 11th ("Seven Eleven"), the convenience store giant offers their brand's version of a frozen drink, called a Slurpee, for free all day. Bringing in faithful and casual drinkers alike, Free Slurpee Day sees a large increase in traffic, with plenty of patrons purchasing items to go along with their drink. Because frozen carbonated beverages have such high margins, the small samples have nearly no impact on profits.
Whether frozen beverages or another product, free samples can be used by your store to also improve traffic and sales. Just like other ideas on this list, choosing a product that is either popular in summer or on theme with the season will only help the promotion.
Off-Peak Hours Promotions
As one can expect, lagging sales during slow, off-peak hours can be a major stressor for convenience stores.
While summer months offer more traffic during school hours, off-times still exist for just about every store in the country. The key to counteracting these low times is by finding ways to attract loyal customers and new customers alike.

Oftentimes, off-peak hour promotions will be time dependent offerings, like discounts on certain items in the morning. For summer promotions, these discounts should be on items popular during the season, like cold drinks and frozen beverages.
Some methods include:
Special promotions

offered during during low volume hours (Early Bird specials, Happy Hours, Late-Night specials)
Coupons only redeemable during slow hours/days
Item and products only available during slow hours/days
Loyalty and Rewards Program
In the world of convenience stores, consistent and reliable customers are a major key to success. As a result, it is important to find ways to turn patrons into loyalists.
Of all options, offering a loyalty and rewards program has been one of the most effective ways to draw regular repeat customers for convenience stores across the country. Loyalty programs attract customers to continuously shop at a store by offering discounts and rewards for being a member, making purchases, and returning frequently.
In recent years, the industry discovered the easiest way to offer a loyalty program is through a phone application. Popular with most every consumer, apps allow customers to receive digital coupons and offers directly on their phone.
Oftentimes, stores get customers to sign up for their loyalty program by simply having an offer ready for downloading the app.
Having a loyalty program app not only allows you to alert customers of new discounts and deals frequently, but provides you with customer data that can be used to track your promotion's effectiveness and send personalized promotions.
Like other promotions, applications can even update their branding for summer months, tie in to relevant trends, and promote seasonal products.
Optimize Store Layout
Store owners for decades now have known the importance of optimizing store layouts. From having milk in the back of stores to candy at the counter, there's no shortage of strategies.
While many tactics are well established, there are still a few effective ways that are less commonly known.
The first strategy is to occasionally re-arrange your store layout.
Loyal customers often fall into routines where they know exactly where to go to get what they want – ignoring every offering in the store. As a result, retailers must find a way to catch their attention once again in order to increase sales.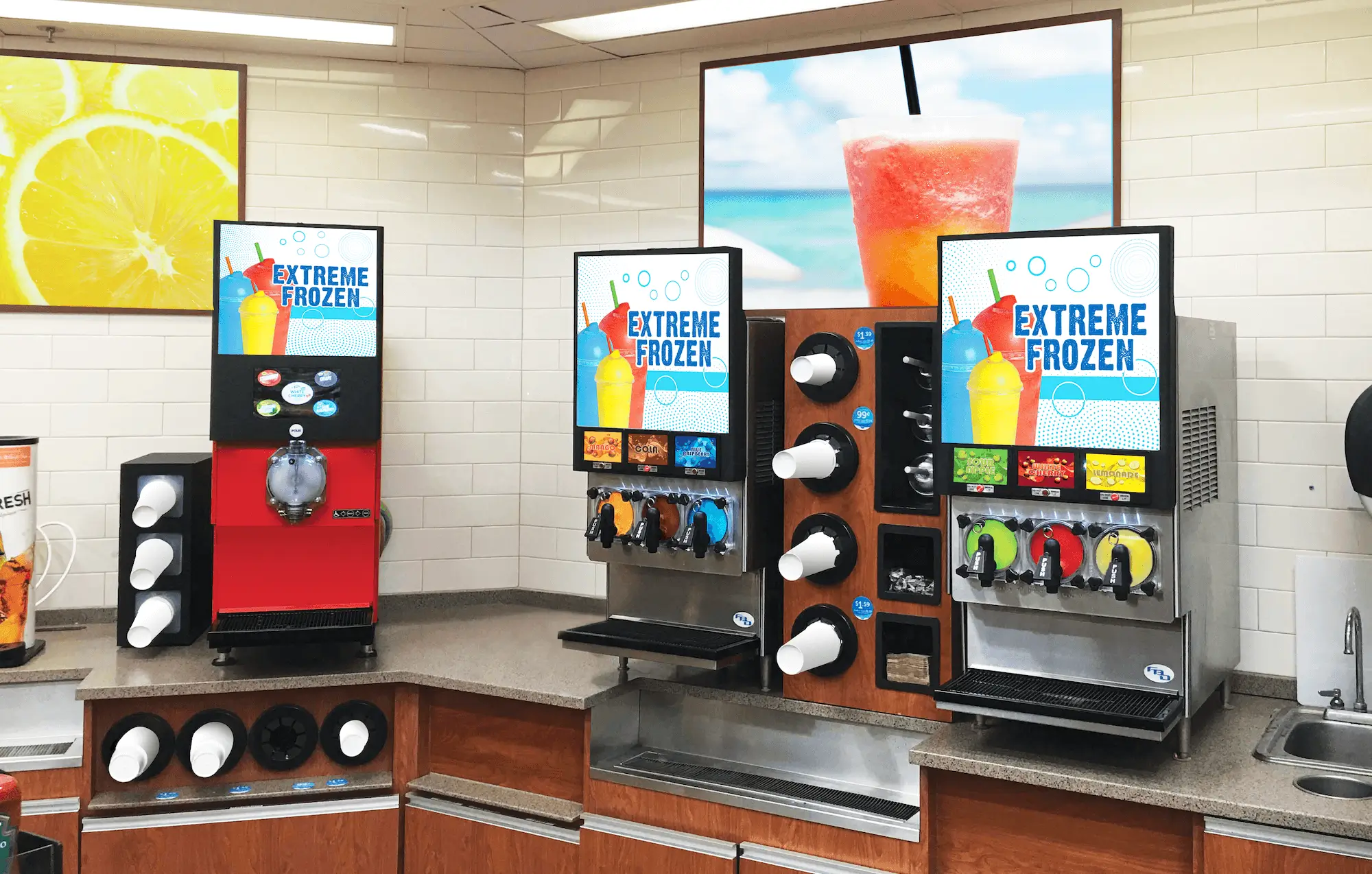 Rearranging the layout of your store occasionally can cause your customers to move around more, increasing the chance of finding a new item to buy.
Secondly, you can make sure profitable items are visible from the front entrance.
Every second counts. From the moment they step in the door, you have an opportunity to guide them to your best selling items. Have your most profitable items, like frozen carbonated beverages, prominent with highly-visible signage.
Even if they are in the back or side of the store, proper signage can drive customers to any popular item you want to sell. Seasonal signage can be used to promote new products as well.
Third, put your popular products at the back.
Tried-and-true by every grocery store in the country, putting your most popular item in the back of the store is an easy way to drive more sales. By forcing your customers to walk through the aisles, you're causing them to consider dozens of different offers they would have otherwise overlooked.
Of course, this can be improved even more by placing your most popular items at opposite ends.
Causing customers to have to walk to multiple ends just increases the likelihood of more sales. Just like grocery stores do with milk and dairy, putting popular items like frozen drinks and salty snacks on opposite sides of the store can drastically improve sales – especially if they have a seasonal product pairing.
Expand Product Offerings
In the world of convenience stores, the entire focus is on volume of sales.
While having popular items will provide consistent sales, it's important to offer a variety of products to keep customers engaged and interested.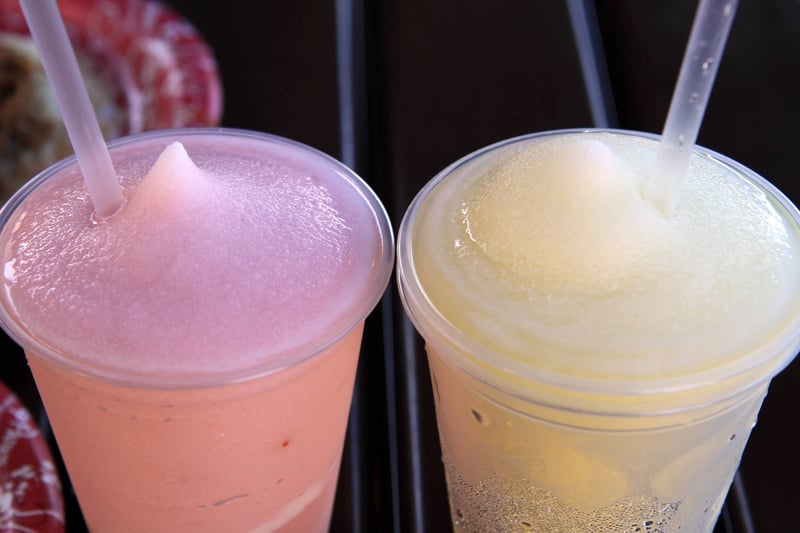 Consider rotating popular products, not just offering limited-time items and flavors. By regularly rotating items, you can drive sales from both customers looking for something new and repeat customers returning to their favorite flavors.
For frozen beverages, FBD offers a variety of machines and flavors, which can allow you to offer an ever-rotating offering of frozen drinks.
How Frozen Drink Machines Drive Summer Sales
According to a study by Technomic, 51% of consumers reported they purchased a frozen beverage in the last month. An already incredibly large market, 30% say they consume frozen beverages more frequently now than in prior years.
Undeniably popular year round, frozen beverages consistently spike in sales in summer months. With flavors that range from fruits to sodas to coffees to alcoholic beverages, frozen drinks are attractive to just about every type of consumer.
Low in costs, retailers can expect gross profits of nearly 70-120%, depending on their frozen beverage program.
Calculate the ROI of your New Frozen Beverage Machine
Start Your Frozen Beverage Program Today
Trusted by 80% of the world's frozen beverage retailers, FBD's Frozen Beverage Program supports major brands such as ICEE, QuikTrip, PepsiCo, Coca-Cola, and Taco Bell.
Our team works hand-in-hand with you to create a frozen drink program that aligns with your store's capacity and footprint needs, as well as supports the demands of your local market.
After scheduling a call, our team of experts will help build the ideal system for your business and estimate your return on investment. After joining the Frozen Program, we will then provide you with a detailed operations implementation plan, including the setting up and maintenance of your unit.
With over 532 unique equipment configurations, we can find the perfect setup for any sized convenience store anywhere in the country. Click here to see how we can help your industry!