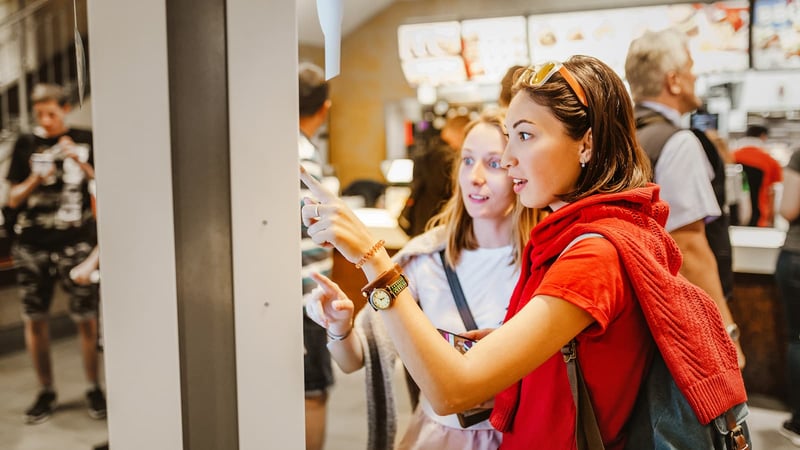 Running a successful quick-serve restaurant involves more than just providing great food and service. In today's competitive market, it's crucial to create a memorable in-store experience that will keep customers coming back for more. However, with so many options available, how can you stand out and draw more customers to your establishment?
In this blog post, we'll share tips and strategies to help you attract more visitors to your quick-serve restaurant and enhance their in-store experience. From developing a unique brand identity and creating an inviting atmosphere to training your staff and offering attractive discounts, we'll cover everything you need to know to make your restaurant stand out and keep customers coming back for more.
Understand Your Target Audience
To attract more visitors to your quick-serve restaurant, it's important to have a clear understanding of who you're trying to appeal to. Think about the age, gender, and location of your ideal customer. By understanding who your customers are, you can tailor your offerings to meet their unique needs and preferences.
Identify your target audience
The first step is to identify who your target audience is. Are you located near a college campus, a busy shopping district, or a residential neighborhood? Understanding your location and the surrounding area can help you identify your target audience.
Understand their needs and preferences
Once you've identified your target audience, it's essential to understand their needs and preferences. For example, if your target audience is health-conscious, they might prefer food options that are low in calories and high in nutrients. Additionally, many customers are looking for unique and refreshing beverages to complement their meals.
Create a customer persona
To better understand your target audience, it can be helpful to create a customer persona. This fictional representation of your ideal customer includes demographic information, interests, and behavior. Creating a customer persona allows you to tailor your offerings to meet their specific needs and preferences.
Finally, while it's important to understand your target audience, it's also essential to offer certain menu items that appeal to everyone. By providing a diverse selection of food and beverage options, you can ensure that everyone who visits your restaurant will find something they enjoy.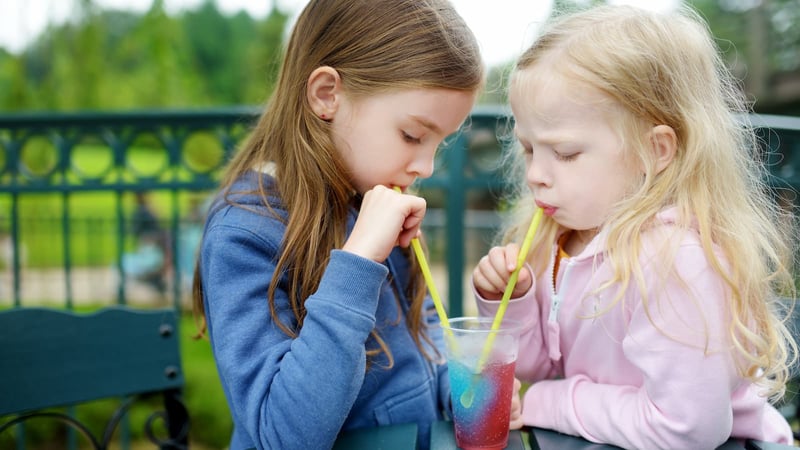 Create a Welcoming Atmosphere
Creating a warm and inviting atmosphere is crucial to increasing foot traffic, boosting customer loyalty, and enhancing their in-store experience. After all, customers are more likely to return to a restaurant they feel comfortable and happy in.
Here are some tips to help you create a welcoming atmosphere in your quick-serve restaurant:
Design a welcoming space
Your space should be designed to be inviting and comfortable for your customers. This can include comfortable seating, adequate lighting, and a clean and tidy environment. Consider the overall layout of your space, and ensure that it is easy for customers to navigate and access your menu.
Add some personality
Add some personality to your space to make your restaurant stand out from the crowd. This can include unique decor, artwork, or even a fun playlist. You can also consider hosting fun events such as trivia or open mic nights to attract more customers. Consider the overall theme of your restaurant and incorporate it into your decor and branding.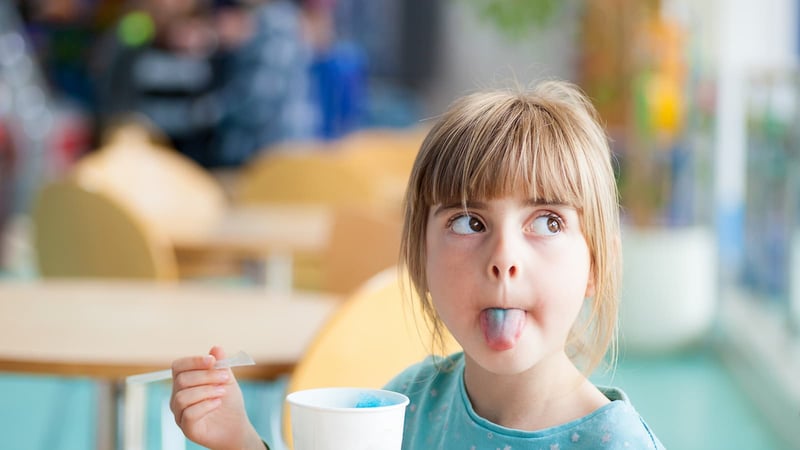 Train your staff
Your staff plays a critical role in creating a welcoming atmosphere in your quick-serve restaurant. Ensure they are trained to greet customers warmly, handle complaints effectively, and provide excellent service. Finally, your staff should be knowledgeable about your menu, specials, and promotions. If frozen beverages are a part of your menu, make sure they are knowledgeable about the variety of drinks you offer and the flavors and customization options available.
Emphasize cleanliness and hygiene
Customers expect quick-serve restaurants to maintain high levels of cleanliness and hygiene. Make sure your staff regularly cleans, sanitizes, and maintains all surfaces, utensils, and equipment. Additionally, ensure that all food is prepared and stored safely to avoid contamination.
Offer a variety of seating options
Customers have different seating preferences, so it's essential to offer a variety of seating options. This can include tables, booths, or even outdoor seating, if possible. Make sure your seating is comfortable and spacious enough for customers to enjoy their meals.
Incorporating these tips into your quick-serve restaurant can help attract more visitors and enhance their in-store experience. By creating a welcoming atmosphere, you can set your restaurant apart from the competition and offer a unique and refreshing option for customers.
Remember to regularly evaluate and adjust your operations to meet your customers' needs and keep your restaurant fresh and exciting. By prioritizing customer satisfaction and creativity, you can create a quick-serve restaurant that customers love to visit time and time again.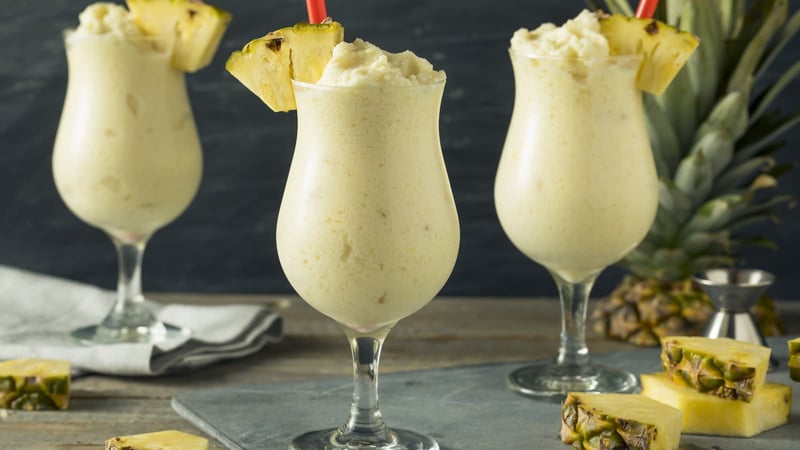 Optimize Your Beverage Selection
In a quick-serve restaurant, your beverage selection can make all the difference in attracting customers and enhancing their in-store experience. Frozen drinks and specialty beverages can be a great way to add variety, excitement, and value to your menus.
To optimize your beverage selection, consider the following tips:
Offer a variety of options
Customers have different beverage preferences, so make sure to offer various options. This can include carbonated beverages, juice, tea, and of course, frozen beverages.
FBD's advanced frozen drink machines can help you maximize your beverage selection by allowing customers to customize their beverages. In addition to offering a wide selection of flavors and combinations, FBD's machines also have self-service capabilities, so customers can create their unique drinks without waiting.
Focus on quality
Make sure the beverages you offer are of high quality and taste great. This can mean using fresh ingredients, high-quality syrups and mixers, and properly calibrated equipment to ensure consistency in taste and texture. Using quality ingredients can also help boost customer satisfaction, as customers will be more likely to return for a repeat visit if their experience is positive.
Offer seasonal options
Seasonal beverages can be a great way to entice customers and keep your menu fresh and exciting. Consider offering special flavors or limited-time offers to capitalize on seasonal demand. For example, you can offer a seasonal pumpkin spice latte in the fall or a frozen lemonade in the summer.
Building off this strategy, FBD's Frozen Beverage Program offers members customizable advertising and marketing options – including signage and packaging. Partners can use these ads to promote seasonal promotions, announce new products, and more!
Customize your beverages
Finally, offer customers the option to customize their beverages. This can include adding extra flavors or toppings and offering different sizes and styles. Allowing customers to customize their orders can help create an even more unique and personal experience for them, as they will be able to create the exact beverage they're looking for.
Make Your Restaurant Stand Out with Branding and Deals
Now that you've optimized your beverage selection, it's time to focus on branding and offering deals to attract more customers and enhance their in-store experience.
First, let's talk about branding. Your restaurant's brand is how customers perceive your business and what sets you apart from the competition. To create a strong brand, consider the following:
Develop a unique identity: Create a logo and tagline that are unique and memorable. This will help customers remember your restaurant, including your delicious frozen beverages, and set you apart from competitors.
Build a consistent image: Make sure your branding is consistent across all platforms, from your restaurant signage to your social media accounts. This can help build brand recognition and establish your restaurant as a reliable and trustworthy choice for customers.
Highlight your strengths: Use your branding to highlight what sets your restaurant apart from others. This can include your commitment to using fresh ingredients or your friendly customer service.
Now, let's talk about discounts and deals. Offering promotions and special offers can entice customers to try your restaurant and keep them coming back. Consider the following strategies:
Daily specials: Offer a different special each day of the week to keep customers interested and coming back for more, including your special frozen beverage flavor of the day.
Loyalty programs: Reward loyal customers with discounts or free items, such as a free refill on their favorite beverage, after a certain number of visits.
Bundle deals: Offer a discount when customers purchase multiple items or combine a food and beverage purchase.
Happy hour: Offer discounted beverages or appetizers during certain times of the day to attract more customers during slower hours.
By focusing on branding and offering discounts and deals, you can create a unique, appealing, quick-serve restaurant experience that keeps customers returning for more.
Partner with Other Businesses to Boost Your Sales and Visibility
Partnering with other businesses can significantly increase your sales and visibility in the local community. Here are some ways you can partner with other companies:
Partner with other quick-serve restaurants and convenience stores to sell your products. Offering your products at other locations can reach a wider audience and increase your sales. Make sure to choose partners that complement your brand and target audience.
Host events or promotions with your partners. For example, you could host a joint promotion with a local convenience store, where customers who purchase a certain amount of products from both businesses receive a discount. This can be a great way to attract new customers and generate buzz around your offerings.
Cross-promote each other's businesses. Consider creating a flyer or coupon that promotes your and your partner's business. You could also include each other's logos on your website or social media pages. This can help you reach new customers and build relationships with local businesses.
Partnering with other businesses can be a win-win situation for everyone involved. By working together, you can increase your sales and visibility and give your customers even more options and opportunities to get their hands on your products.
Leading the way with the most cost-effective program on the market, FBD offers a robust Partner Program that is perfect for seasonal offerings and expanding your menu. With hundreds of flavors to choose from, you can offer a practically endless rotation of new frozen drinks. FBD's multi-flavor unit allows you to mix and match flavors to create over 32 unique combinations.
How Frozen Beverages Can Help You Attract More Visitors
In a recent Technomic study, surveyors found that 51% of consumers purchased a frozen drink this month, with 30% saying they bought more beverages this year than previous ones. As the leading brand in frozen beverages, FBD can help you take advantage of this trend and attract more visitors to your restaurant.
Coupling frozen drinks' popularity with high margins, cost savings, and easy maintenance, FBD helps you capitalize on the popularity of frozen drinks and stand out from your competition. Offering a range of frozen beverages, including smoothies, slushies, and frappes, you can create a unique in-store experience that your customers will love.
With 532 equipment configurations to choose from, our team of experts can find the perfect setup for your business – designed for your store's size, foot traffic, and customer needs. To start your frozen program today, you just need to schedule a call.
During your call, our team will:
Recommend the ideal products for your location
Identify the best equipment and customization
Provide an operations implementation plan (labor, maintenance, savings estimates, etc.)
Develop a detailed operations implementation plan, including unit setup and maintenance
What are you waiting for? Get started today!