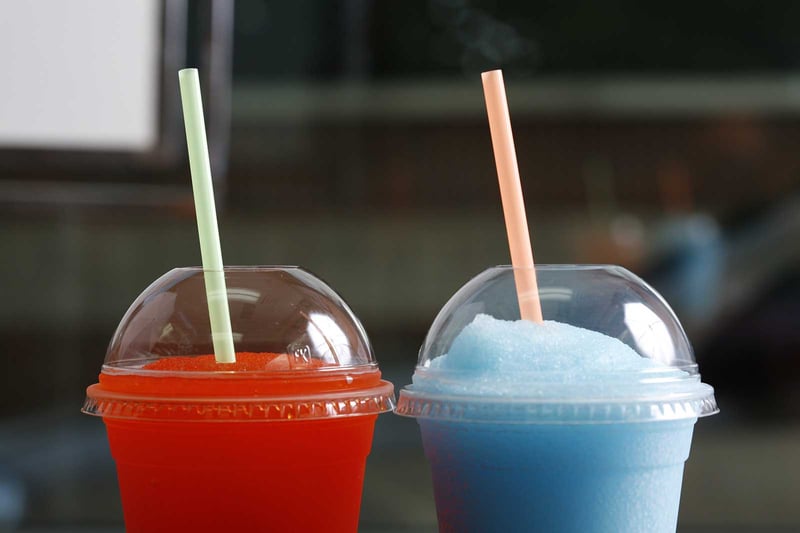 With summer temperatures fast approaching, what better way to cool off than with a frozen beverage? Nothing quenches thirst and satisfies cravings quite like a slushy, icy drink that can take the heat away.
In 2023, frozen beverages are set to take over the food and beverage industry. Whether you're already offering them or considering adding them to your menu, frozen beverages are a must at your counter this year. With many consumers looking for convenient options when dining out, it's no surprise that these icy treats have become a popular choice. Not only do they provide a refreshing taste, but their unique flavors will satisfy just about any craving. From slushies and milkshakes to smoothies and snow cones, frozen beverages have something for everyone.
In this blog post, we'll explore the rise of frozen beverages, the benefits of offering them, and tips for incorporating them into your menu. So let's dive in and discover why frozen beverages should be on your radar in 2023!
The Rise of Frozen Beverages
Frozen beverages have come a long way since their early origins in the late 19th century. It all began with the invention of ice cream soda, which became popular in soda fountains across the United States in the early 1900s. As the years went by, new types of frozen drinks emerged, such as the milkshake, slushy, and smoothie.
In recent years, frozen beverages have become a staple in the quick-serve industry, with many fast-food chains and convenience stores offering various options to cater to customers' needs. From fruity slushies to decadent milkshakes, frozen beverages have something for everyone.
One reason for the popularity of frozen beverages is the convenience they offer. With the fast-paced lifestyle of today's consumers, many people are looking for quick, delicious, and refreshing on-the-go options. Frozen beverages are the perfect solution, providing a quick and easy way to satisfy thirst and cravings.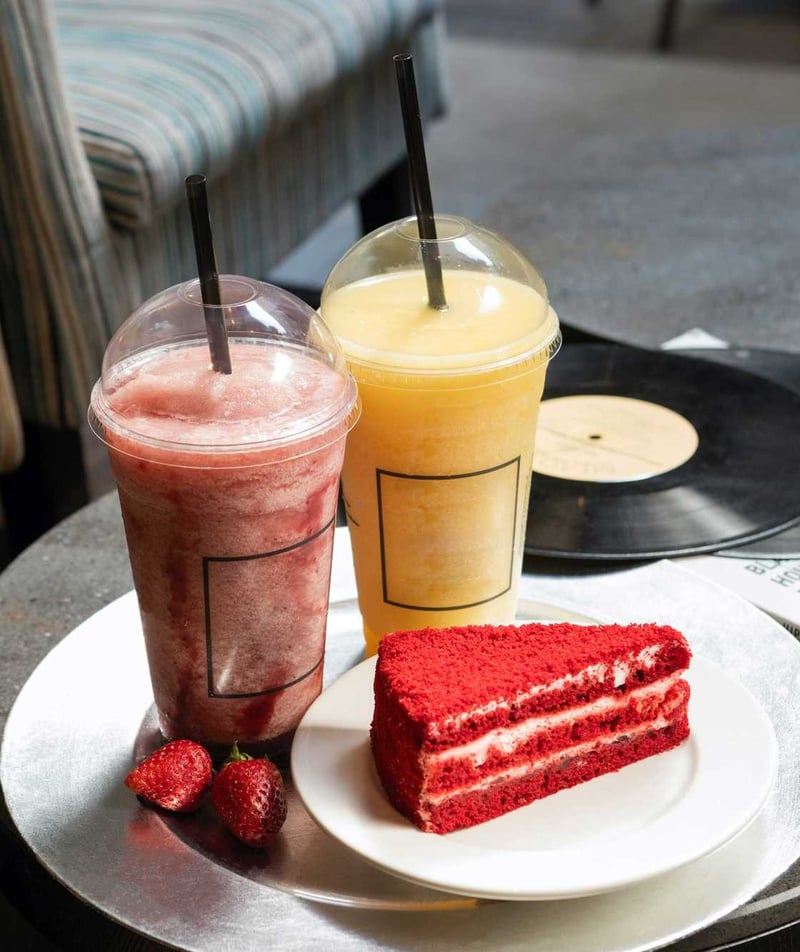 However, making frozen beverages at home is not as simple as it may seem. Unlike other drinks that can be easily prepared using ingredients found in the kitchen, making frozen drinks typically requires blenders or other specialized equipment. This makes them a perfect destination beverage, as people often have to go out of their way to purchase or enjoy them.
Another reason for the rise of frozen beverages is the increasing focus on health and wellness. Consumers are becoming more health-conscious and are looking for options that are lower in calories and sugar. Frozen beverages can be made with fresh fruits and natural sweeteners, making them a healthier alternative to traditional soft drinks.
Overall, frozen beverages have come a long way since their early days, and they show no signs of slowing down. With their delicious taste, convenience, and health benefits, they are sure to remain a popular choice among consumers for years to come.
Benefits of Offering Frozen Beverages
Offering frozen beverages at your counter brings many benefits, both for you and your customers.
First and foremost, they can help increase sales and revenue. Frozen beverages are a high-profit margin item with minimal ingredients and labor costs. By offering a variety of flavors and sizes, you can cater to different tastes and budgets, giving customers more options to choose from. This can help draw in new customers and increase sales of other items on your menu.
In addition, offering frozen beverages can improve customer satisfaction and loyalty. With their refreshing taste and unique flavors, they are sure to leave customers feeling satisfied and happy. By providing customers with a convenient and enjoyable experience, they are more likely to return and recommend your business to others.
Another benefit of offering frozen beverages is their versatility. They can be tailored to meet the preferences of a diverse customer base. Whether you want to cater to health-conscious consumers with low-sugar and low-calorie options, offer indulgent, decadent drinks for those with a sweet tooth, or add alcohol to your drinks for an adult treat, there are plenty of options to choose from. You can also offer customizable options, allowing customers to mix and match flavors and toppings to create their perfect drink.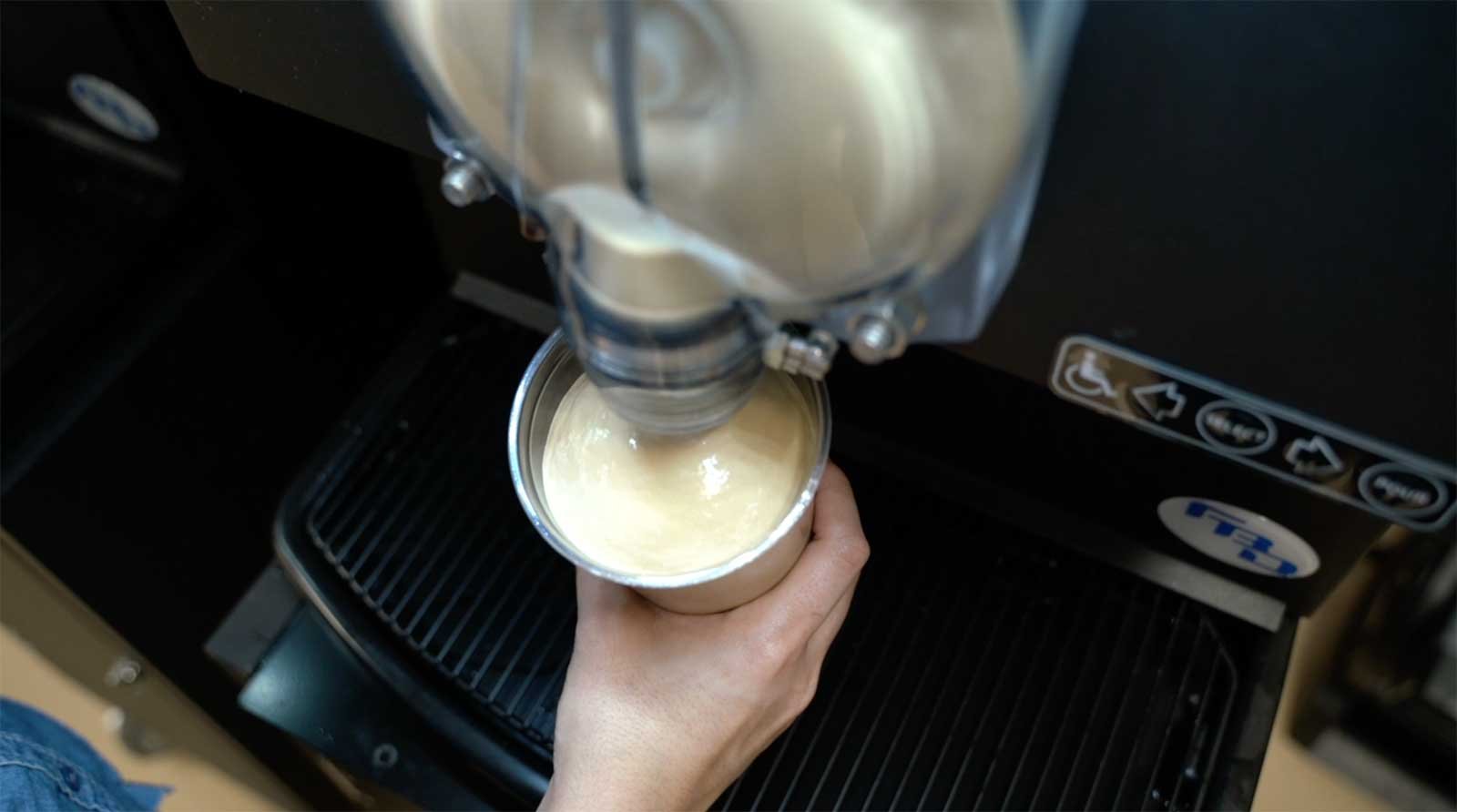 Moreover, frozen beverages can be a year-round item, meaning you can offer them regardless of the season. During the colder months, hot beverages like coffee and tea remain popular, but customers may still want something refreshing and different. You can offer seasonal flavors like pumpkin spice in the fall or peppermint in the winter to cater to changing tastes and preferences.
Frozen beverages can be a great addition to your menu — they offer an array of benefits and can help you attract new customers and build loyalty. Their convenience, flavors, and versatility will remain a popular choice in the quick-serve industry for years to come.
Types of Frozen Beverages to Offer
When it comes to offering frozen beverages at your counter, there are a variety of options to choose from. Here are some of the most popular types of frozen beverages in 2023:
Slushies
Slushies are a classic frozen beverage that's been around for decades. They're made by blending ice with flavored syrup to create a slushy consistency. Slushies are available in a wide range of flavors, including fruit flavors like cherry and blue raspberry and more unique flavors like sour apple or watermelon. They're an excellent option for kids and adults and can be served with or without toppings like gummy worms or candy pieces.
Frozen carbonated beverages
These are also known as FCBs and are a popular choice for convenience stores and fast-food chains. The modern version of the classic granita machine, frozen beverage dispensers operate similarly to soda fountains.
A commercial frozen drink machine combines water, carbon dioxide, and flavored syrup in a closed-seal system, surrounding the beverage with a refrigerant to cool it below freezing temperature. A combination of sugar, CO₂, and pressure (approximately 40 P.S.I.) keeps the mixtures from freezing. This creates a slushy, icy texture similar to a soft drink but smoother consistency. FCBs are available in various flavors, such as cola, lemon-lime, and fruit punch.
Examples of popular frozen carbonated beverages include:
ICEE
Slurpee (7-Eleven)
KOOLEE (Kum & Go)
FREEZONI (QuikTrip)
Frozen Baja Blast (Taco Bell)
Frozen uncarbonated beverages
Frozen uncarbonated beverages or FUB drinks are a great way to offer customers something different. They are made by combining flavored syrups with other ingredients like ginger ale or lemonade and then freezing it. The result is a refreshing and flavorful drink perfect for hot summer days. FUB drinks offer a unique texture and flavor, as they are not as icy or slushy as FCBs, but still provide a refreshingly cool and sweet taste. Frozen uncarbonated beverages come in a variety of flavors, including strawberry, raspberry, and peach.
Frozen Margaritas, Daiquiri, and Frozen Cocktails
If you're looking to target adults above the age of 21, look no further than frozen cocktails. With low costs, premium pricing, and minimal upkeep, frozen alcoholic beverages may be the perfect fit for your business.
From frozen margaritas to daiquiris and everything in between, you will surely find a flavor that will please your customers. Many pre-mixed beverage products are available that come with alcohol already mixed in, so all you have to do is put it in a dispenser – no need to mix any recipes. This makes it incredibly easy to serve a round of frozen drinks to your customers. With a higher price and low operational costs, frozen alcoholic drinks can drive greater profit margins than typical frozen beverages.
Smoothies
Smoothies are healthy and delicious frozen beverages made with fresh fruits and vegetables. They're perfect for health-conscious consumers looking for a refreshing drink that's low in calories and high in nutrients. Smoothies can be made with various ingredients, from berries and bananas to spinach and kale. They can also be customized with add-ins like protein powder, chia seeds, or almond butter.
Shakes
Shakes are a classic frozen beverage option that has been popular for decades. They are typically made with milk, ice cream or frozen yogurt, and flavored syrup, blended together to create a thick and creamy consistency. Shakes are available in a wide range of flavors, from classic chocolate and vanilla to more unique flavors like peanut butter and banana.
They can be customized with add-ins like whipped cream, chocolate chips, candy pieces, or fruit. Shakes are a popular choice for customers looking for a sweet and indulgent treat and can be served as a dessert or a snack. They can be made with different types of milk or ice cream to accommodate dietary restrictions, and can be served in a variety of sizes to fit any appetite. With their rich and creamy texture, shakes are a great addition to any frozen beverage menu.
Nitro-infused drinks
Nitro-infused drinks are a growing trend in the frozen beverage market. They are created by combining nitrogen gas with cold liquids to create a thick, creamy texture. Nitro-infused beverages are typically served at colder temperatures than other frozen drinks and have a distinctive flavor profile. Examples of popular nitro-infused drinks include nitrogen coffees, teas, and beers. They are the perfect choice for customers looking for something unique and flavorful!
Whether you're serving up smoothies, frozen carbonated beverages, uncarbonated beverages, frozen cocktails, or nitro-infused drinks, the possibilities for your business are endless. With the right equipment and the perfect flavor selection, you're sure to have customers coming back for more.
How to Incorporate Frozen Beverages into Your Menu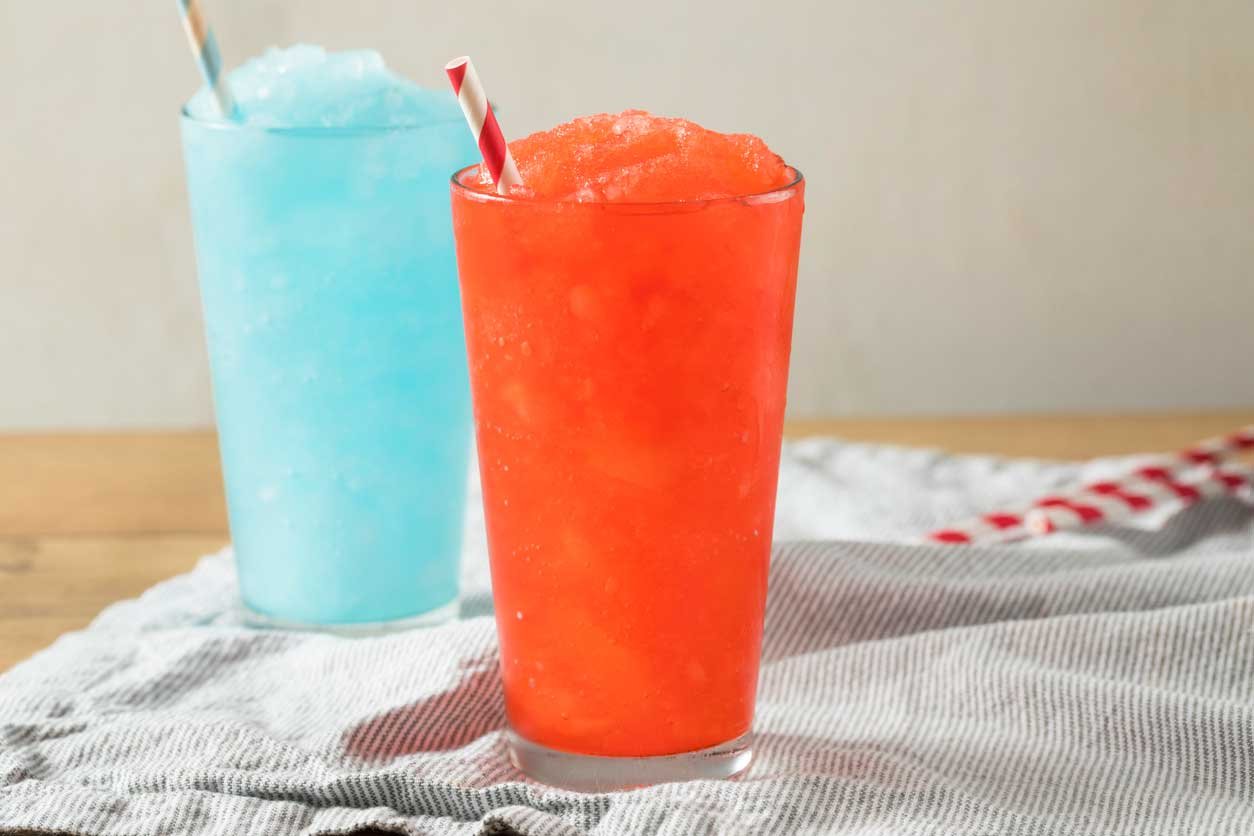 To successfully incorporate frozen drinks into your menu, you'll need the right equipment and ingredients. If you are just starting out, consider investing in a high-quality frozen beverage machine. This will ensure your drinks stay consistently cold and flavorful while reducing operational costs.
If you're already serving frozen drinks, here are some tips on how to incorporate them into your menu:
Offer a wide selection of flavors, from classic cola to more unique varieties like peach or raspberry.
Experiment with different textures such as slushy, creamy, or icy.
Incorporate popular alcoholic beverages like frozen margaritas or daiquiris.
Offer seasonal flavors to mix things up and create a sense of novelty.
Make sure to keep the ingredients fresh and the machines in top condition to ensure consistently good flavors.
Utilize attractive displays and signage to draw attention to your frozen drinks.
Frozen beverages offer customers a refreshingly cool and flavorful drink option. With the right equipment, ingredients, and flavors, you can incorporate frozen drinks into your menu and keep customers returning for more.
Start Your Frozen Beverage Program Today!
With FBD's Frozen Beverage Program, starting your own frozen beverage business has never been easier. With over two decades of experience, FBD has helped countless large and small businesses introduce frozen drinks to their customers.
To get started with your own Frozen Beverage Program, simply schedule a call with our expert team. During the call, our representatives will:
Recommend the ideal products for your business's specifications
Identify the right equipment and customization options
Provide an operations implementation plan, including labor, maintenance, and savings estimates
Develop a detailed operations implementation plan, including unit setup and maintenance
Our team will continue working hand-in-hand with you throughout the process to design a profitable frozen beverage program – regardless of your capacity, footprint, or local market.
With over 532 unique equipment configurations, FBD can find the perfect setup for any sized convenience store or business anywhere in the country. And with FBD's support, you can develop a detailed operations implementation plan, including unit setup and maintenance, to ensure the success of your frozen beverage program.
So why wait? Click here to learn more about the opportunities offered in FBD's Frozen Beverage Program, and start delighting your customers with delicious frozen drinks today.